The "Associazione Guide Culturali Locali di Cuggiono" is a non-profit association and the result of the meeting between young people and adults (not only native of Cuggiono) who met each other's during the course for local guides organised by Municipality of Cuggiono and have shared since the beginning the willing to make alive and active Villa Annoni and its Garden, besides the several artistic evidences situated in Cuggiono and Castelletto.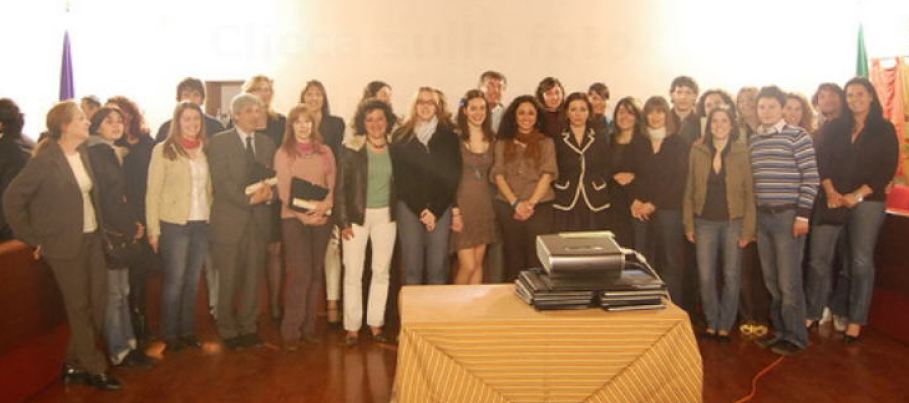 April 10th, 2010 – Awarding Ceremony for the Cultural Local Guides of Cuggiono
Our purpose is valuing, first of all, the architectonic complex of Villa Annoni and its monumental garden through the visits we provide to the public, which is wide and diverse: children, adults, old people and organized group of tourists.
Villa Annoni represents a huge resource for our collectivity, because it has 23 hectares of garden, therefore it is the second most important park in Lombardy after Villa Reale in Monza. It should be communicated and appreciated according to a tourist promoting vision or the rediscovery by inhabitants of Cuggiono themselves, or by who lives nearby and doesn't know it yet.
"Our association – Cristina Calcaterra, the president, said- has the aim to promote the rediscovery of natural and artistic beauties belonging to our territory through guided tours, events, exposition, formative meetings etc. Another aspect that I would underline – she declared- is the narrow collaboration with the Municipality of Cuggiono and the other associations of the town, in order to value our heritage together."
Our STATUTE